We know that summer 2018 is going to be full of swimming for you and your children. Having fun while swimming is important, but so is protecting your ears! We've all had that experience of jumping around and trying to get that water out of our ears after swimming. However, we never thought about the dangers of having the water in your ears in the first place. While some people have narrowed external auditory canals, others can have a wide ear canal that allows water to enter into the ears.
Nonetheless, it has to be emphasized that every swimmer can contract the so-called "swimmer's ear", also called outer ear infection.
This summer, avoid the dangers of "swimmer's ear" and ear infections by using the proper protection!
FREE SHIPPING on all swimming products
During Checkout, USE PROMO CODE: SWIMSEASON18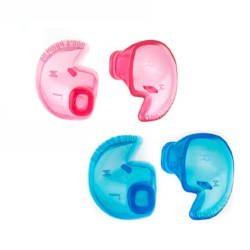 Doc's ProPlugs are the #1 Selling Swim Plugs on the Market. Doc's Proplugs are designed to be non-invasive, inexpensive, and long lasting. They are easily self-fitted and are ready to wear. Proper usage will help keep you in the water. In addition to being latex free, and completely reuseable, the Proplugs will become even more flexible when warmed by the temperature of your ear and have memory properties to form fit to each individual's ear auricle. 95% of Doctors and ENTs recommend using Doc's Proplugs for bathing, swimming and extreme water sports.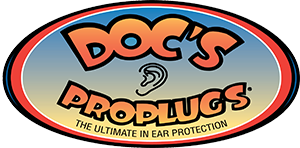 ---

The Ear Band-It Reversible Water Headband is the best-selling and most efficient water headband on the market. It keeps water out of your ear and locks your ear plugs in place to ensure that you will have a comfortable and safe swim. It is made of extra durable neoprene with an adjustable Velcro band to ensure that you will glide efficiently through the waves with your headband in tact. Buy now at our already discounted price!
Colors: Blue, Magenta, Purple, Red, Teal (reversible color is Black for all colors)
---
Putty Buddies WaterBlock Swimming Ear Plugs was designed to keep water out children's ear while swimming or showering. Through the the soft, flexible design, these ear plugs will comfortably and uniquely fit in your child's ear.
The putty, tacky texture of soft silicone allows these ear plugs to easily mold to your child's ear while still being able to maintain its form and position!
Through the bright colored and float-able design of Putty Buddies WaterBlock Swimming Ear Plugs, you will be able to easily find these ear plugs wherever you are!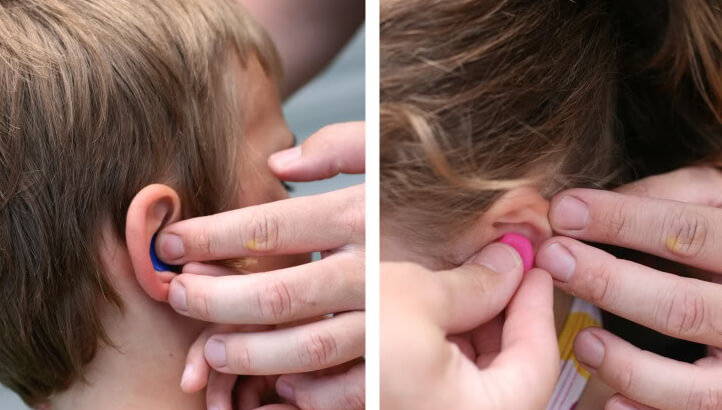 Custom-Fit Swimming Ear Plugs
LIBERTY Custom-Fit AquaNot Swimming Ear Plugs by Westone
Get custom ear impressions, engrave your initials, and mix your favorite colors for a fully customized swimming ear plug!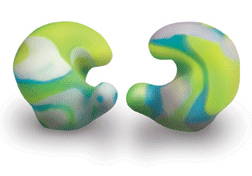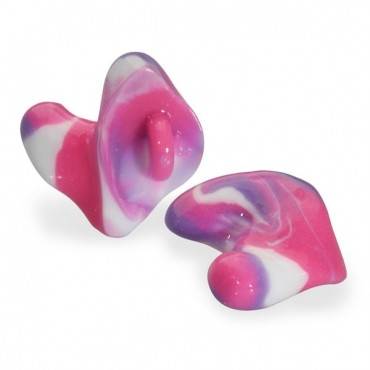 The plugs are watertight, float-able ear plugs that protect your ears from water and moisture in order to prevent Swimmer's Ear.

They reduce ambient noise by about 25dB

Designed to endure rigorous use

Made of soft, floatable silicone

Guaranteed not to slip out of ear while swimming or showering
Proven Solution for:
Adults & children with chronic or reoccurring ear infections and other ear conditions.
Adults & children with perforated eardrums that want to swim worry and pain free.
Keeping water out when showering or bathing no matter the water pressure.